Ski lifts company
The STOR obtained, in October 2000, ISO 9001 certification (quality), and in july 2008, the certifications ISO 14 001 (environment).
Our proximity to the Vanoise National Park could only encourage us to this approach.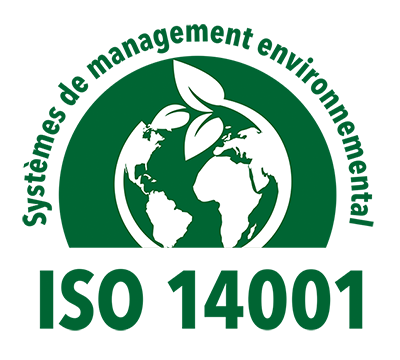 Reduce useless consumption to pollute less
The grooming requires the using of powerful machines that ensure a perfect ski area. However, the use of these caterpillars has become the major concern of our society. So we decided to reduce fuel consumption. Indeed, a study by our technical department has demonstrated that it is possible to reduce by 90% the time idling, saving more than 3,000 liters of diesel. Besides fuel economy this decline in the use of our equipment reduces smog in the air and we will keep machine one more season.
Then, annual maintenance programs includes replacing all flexible sensing hydraulic or with abnormal wear. Nevertheless, the risk of leaks exist. Also, we have equipped each machine with a kits that allow in case of hydraulic leak to recover oil escape and thus avoid pollution of soil and water.
Ensure regulatory compliance
For several years, the Society of Cable Orelle sort all waste from our workshops and maintenance of lifts. Bandages, tires, aerosol sprays that we replace the benefit sprayers, soiled rags and waste oils. All these products are sorted and removed by a licensed collection agency which regularly for corporations Maurienne valley.
Sorting skips are also installed on site to store waste accumulated during the winter. Our area is not accessible during the winter season, they are installed in the fall and brought back down in the spring to be taken to a collection point. Our oil store fully equipped with holding tanks for new oils will be provided with a double wall tank for summer 2008.
Clean and prevent
Bins are placed at the departure and arrival of each lift and are collected twice a week. Like all ski areas we use mobile signaling. To "clean-up days" are organized to recover wastes forgotten by our guests.
We also clean the areas of avalanche triggering or we get pyrotechnic waste left behind after the explosion. Finally, in our daily maintenance crews routinely collect all the waste they can find during maintenance operations.
The Tourist Office, Imprim'vert certification printing
Our brochures are printed under the "Imprim'vert" certification that guarantees that no product is released into the wild or wastewater. The commitments are:
* Only vegetable inks using.
* Rags worn by a specialized company and approved.
* Recycling plates, boxes of empty ink and paper by Accredited AMIGRAF companies.
* Paper CETP: Sustainable management of forests.